The private hotel ,EDINBURGH is situated in the very centre of the well-known spa of Marianske Lazne (Marienbad) amidst woods and well-kept parks. It was built between 1903-1906 and already in the time of its completion it used to be a boarding-house accommodating guests from different parts of the world.

Its original name ,,Villa BAVARIA" was changed during the period of the communist regime and now another boarding-house in Marianske Lazně with an outstanding and very popular restaurant bears that name. Both boarding-houses are in direct relation and their co-operation is based on all necessary services and either of them can be found on these internet pages.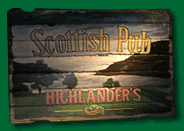 The newly reconstructed private hotel ,,Edinburgh" offers six fully equipped rooms in different price categories that are given in the price list of services. The hotel was rebuilt in its original appearance as it had been built in the early 20th century keeping all the original building elements, e.g. big and spacious massive doors, high ceilings, spacious and dominating staircases with cast-iron railings, decorative staircase supplements of genuine polished stone, polished wooden floors, revealed wooden windows with brass supplements, hand-wrought handles, original mosaic tiled floors in the corridors and the like.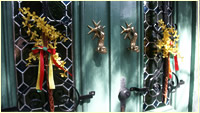 Parking is provided on private grounds and is illuminated all night long. In the summer season two terraces are open, one of them for our hotel guests where breakfasts are served.

In the hotel also maps and all needed information about Marianske Lazne and its surroundings are available. Directly in the hotel there is mountain-bike hire service and also maps with marked biking-trails are to be had.


Map :

Czech Republic - Mariánské Lázně >>

Town - hotel Edinburgh >>
Directly in the hotel there is a ,"SCOTTISH PUB" being open till late evening hours.
My Buddy - pens. Bavaria
Address :
Phone :

420354620804


Mobile phone :

+420 608119988


E-mail :

lyrics90@seznam.cz, lyrics90@hotmail.com,
www.pensionedinburgh.com
Pension ,,EDINBURGH,,
Ruská ul. 310/56
353 01 Mariánské Lázně
Czech Republic
---
Contact person :
    Roman Plzák, Ruská ul. 310/56, 353 01 Mariánské Lázně, Czech Republic